THE RED TRIANGLE – HISTORY OF MASONOPHOBIA
June 25th, 2020 by Robert Cooper
I have been asked many times over the last few weeks where a copy of the book: The Red Triangle can be obtained.
The Grand Lodge of Scotland online shop has hardback copies and although you can place an order it will not be processed until staff return from furlough leave.
Meantime I have just been informed that the book has just been republished in paperback form and can be ordered directly from the publisher.

The paperback can be ordered directly from Lewis Masonic at:
https://www.lewismasonic.co.uk/the-red-triangle-a-history-of-anti-masonry-paperback-.htm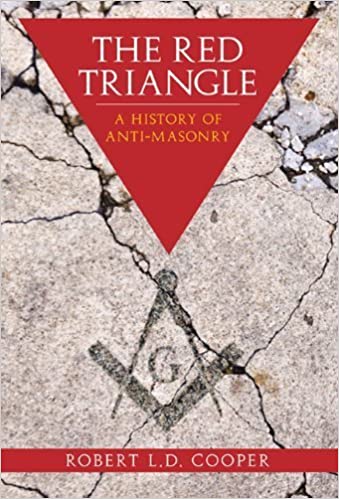 However, if you would prefer to have a hardback copy I suggest waiting until Freemasons' Hall reopens – although I cannot say when that will be.
Posted in Uncategorized