CHRISTMAS GREETINGS?
December 23rd, 2022 by Robert Cooper
When I worked for the Grand Lodge of Scotland (for almost 30 years) it was always a delight to attend staff Christmas lunches, give and receive Christmas cards and receive and accept the invitation to the annual Christmas concert in Freemasons' Hall.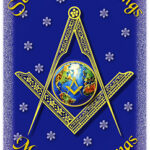 This year I received no communications whatsoever. No Christmas cards, no invitation to Christmas lunch and no enquires as to my health and well being.
For me, being retired from the Grand Lodge of Scotland turned out to be rather isolating.
Ho hum… as they say.
Posted in Uncategorized